A Guide to Skin-Care Products:
We are pleased to recommend the Beginner's Guide to Cruelty-Free and Vegan Skin Care at:
We also want to give a shout-out to a student named Lily who found the site as part of a school project and asked that her teacher recommend it to us. Thank you Lily! It's a terrific resource!
Commercial Products
Most large companies that produce cosmetics and household products continue to conduct horrific tests on animals, and the lack of accurate labeling can make it difficult to determine whether products have been tested on animals or not.
The following websites can help you find cruelty-free companies:
The Leaping Bunny logo is a comprehensive and internationally recognized standard. Products bearing this logo were not tested on animals. On the Leaping Bunny website, you will find a list of cruelty-free approved companies. Be aware, however, that not all cruelty-free products have registered with Leaping Bunny.
PETA has created a searchable database of over 1,700 companies that quickly tells you whether a company tests on animals or not. Searches can be conducted via company name or product type.
Cruelty-Free Brands Available in Canada
Cruelty-Free Canada's comprehensive list of products available in Canada that are guaranteed cruelty-free.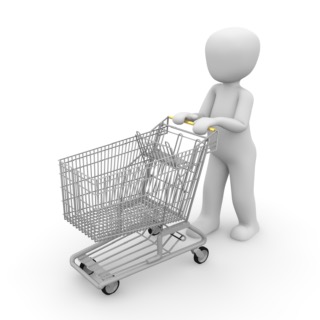 Guide to Cruelty-Free Skincare and Cosmetics: The Derm Review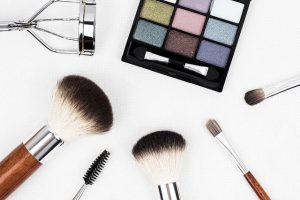 Please visit the excellent site found at: https://thedermreview.com/guide-to-cruelty-free-skincare-cosmetics/
Cruelty free beauty and household shopping
We were recently contacted by a Girl Scout troop letting us know that our site has been very helpful with their "Voice for Animals" badges. They tell us the purpose of the badges is to investigate and learn about animal issues worldwide and know what you can do to help.
To practice the Girl Scout slogan "Do a Good Turn Daily", the girls wanted to suggest another resource they came across.
We checked it out and were a bit dubious at first. The site is called "Coupon Follow" and we were thinking this might be a marketing ploy from a site after profits. But if you actually read the site's content it's pretty good.
Consider the opening paragraph on the link we will provide:
"Cruelty-free" refers to products not tested on animals in any part of the manufacturing process. But let's step back a minute: What is animal testing, exactly? Basically, scientific tests that experiment on animals in a way that may lead to the creature's pain, suffering, or harm can be considered by the cruelty-free community to be animal testing. In many of these tests, skin and eye irritation experiments in which chemicals are rubbed on shaved skin or dropped directly into the eyes are done without pain relief on small rodents like bunnies, guinea pigs, and mice. Naturally, an animal cannot tell us when it's hurting, and in some cases, the animal may even die or suffer permanent physical damage. These types of experiments, given current technologies, are often outdated, cruel, and completely unnecessary, at least within the United States. "
The site goes on to list upsetting Cosmetic Animal Testing Statistics. It also discusses tips for cruelty free shopping, particularly in the areas of makeup, skin care, hair care, mouth care and household products.
We liked the site. It's not a gimmick. Kudos to the Girl Scouts!
And, finally, here is the link so you can see it for yourselves: