ADAV at Planted Expo 2023
ADAV had a table at Vancouver's Planted Expo on May 27 and 28th where we gave out literature, collected petition signatures, provided public education about the plight of animals in labs as well as more humane alternatives, and also fundraised. It was also a great opportunity to alert people to our Humanecharities.org website where they can look up which medical charities do research on animals and which do not. We provided stickers that can be attached to requests for donations so the charity knows why someone declined if they test on animals.
We'd like to take a moment to give a special shout-out to Martiza Oliver (pictured below) who kindly donated her vegan children's books for use in fundraising. Thank you Martiza!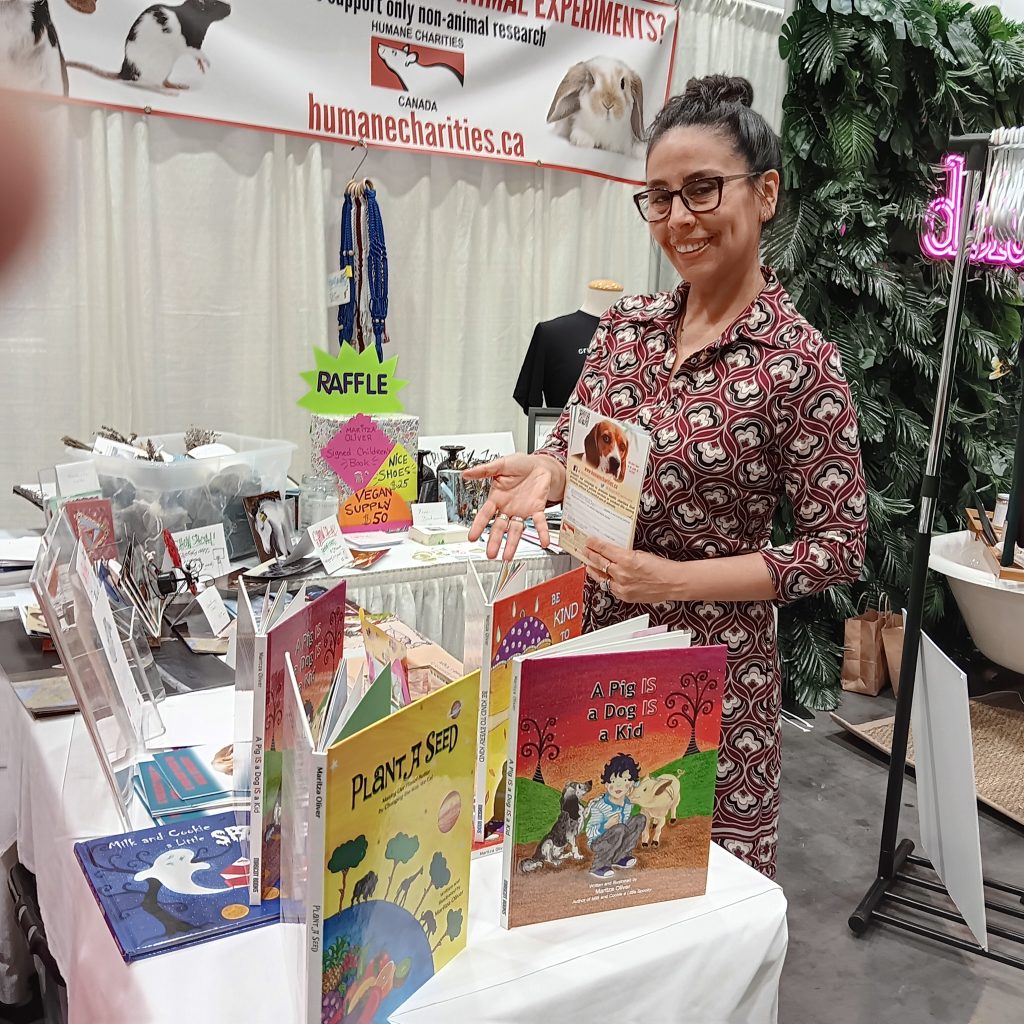 Here are a some other images from the event. Big thank you to all our volunteers!