Events: World Week for Animals in Labs
Image by Tibor Janosi Mozes from Pixabay
This year (2022), World Week for Animals in Labs runs from April 20 – 26 with World Day for Animals in Labs taking place on April 24. We wanted to let you know about some events taking place in recognition.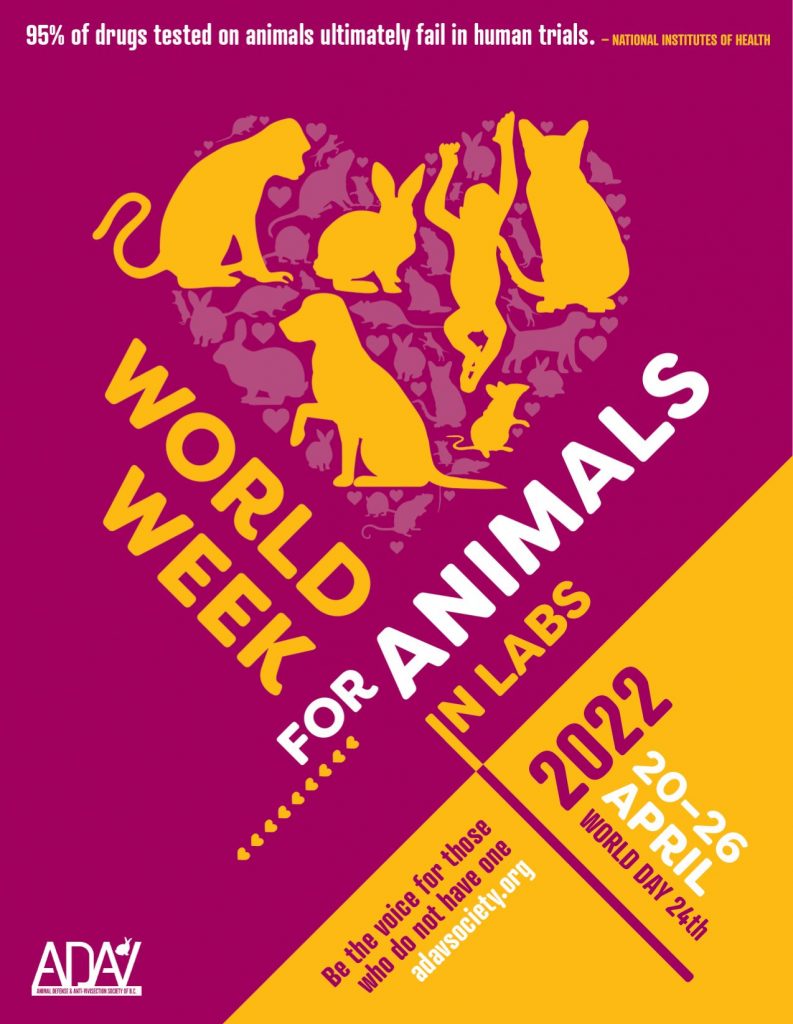 World Week for Animals in Labs Poster by Michelle Rae.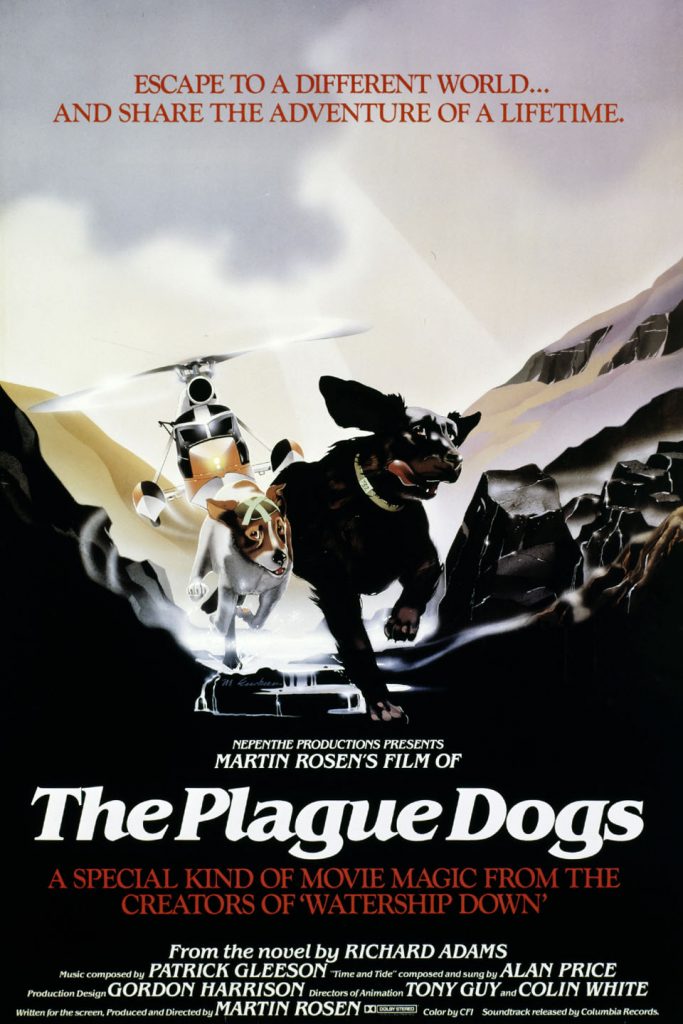 Free Screening of The Plague Dogs
Feel like a night out? Join us at Kind Cafe & Eatery to celebrate the 40th anniversary of the groundbreaking film based on Richard Adams' novel by the makers of Watership Down.
Where?
Kind Cafe & Eatery is located at 3080 Main St. in Vancouver, BC.
When?
Thursday, April 21, 2022. Doors open at 5 pm with food for puchase available. The film will start at 6 pm.
Special screening. Space is limited. Please register by emailing: adavcommunications@gmail.com
What's it about?
Two dogs escape from a laboratory and are hunted as possible carriers of the bubonic plague.

A 1982 animated adaptation of Richard Adams' novel, about a pair of dogs (Snitter and Rowf) who escape from a research laboratory and try to survive in the wild with the help of a cunning fox (The Tod). The lab director tries to keep the escape quiet, but word leaks out, together with rumors that the dogs might be plague carriers. This film was written, directed and produced by Martin Rosen.
The host: Kind Cafe & Eatery
There is no cost to watch the film, but folks are encouraged to grab a bite to eat to help cover the cost of keeping Kind Cafe open late and staffed for this event.

Kind is a plant-based and zero-waste cafe & eatery. The menu is proudly 100% vegan with house-made cheeses, mylk, dressings and so much more! Learn more about them at their website: https://www.kindcafe.ca/
The organizers: Animal Defence & Anti-Vivisection Society (ADAV)
The Animal Defence & Anti-Vivisection Society of BC (ADAV), established by a veterinary surgeon in 1927, is a  peaceful, grassroots organization committed to the abolition of vivisection on moral, ethical and scientific grounds.
Donations gratefully received with part of the proceeds going to help animals in the Ukraine.
We will be posting a new essay on this site for each day of World Week for Animals in Labs!
---

On World Day for Animals in Labs: April 24, 2022 free online screening of The Medical Illusion

The Society for Humane Science is offering an online showing of Gary Charbonneau's The Medical Illusion.
When?
April 24, 5-7 pm PST
What's it about?
While the suffering endured by animals used for scientific purposes cannot and should not be ignored, we want to focus on the inspiring people who are creating an important paradigm shift in science—a shift towards better science without animals. The Medical Illusion gives us just that focus. It's a documentary that explores the science of the matter—that 95% of drugs tested in animals go on to fail in human clinical trials. The failure of animal models sets back the development of new treatments for conditions like Alzheimers, stroke, heart disease, various cancers, and many more. However, there are experts who are working hard to develop and implement human-relevant, non-animal methods that hold the promise of being more accurate predictors of drug safety and effectiveness than animal models.

The film screening (running time 55 mins) will be followed by a panel discussion with Gary Charbonneau (the filmmaker), Dr. Charu Chandrasekera (who's pioneering work at the Canadian Centre for Alternatives to Animal Methods is featured in the film), and Dr. Elisabeth Ormandy (co-founder and Executive Director for the Canadian Society for Humane Science).

There will also be some fun Kahoot quizzes with some great prizes up for grabs! So get your ticket and mark your calendar for this great event!
Regular tickets are $15. 

Tickets for Society for Humane Science members are $5.
FOR MORE INFORMATION AND TO GET TICKETS, GO TO: https://www.forhumanescience.org/wdail2022/
Enjoy!