It's Time: Ask Charities to Guarantee Your Donation will not be Used for Research on Animals
Image by Shutterbug75 from Pixabay
Article by Maidie Hilmo, PhD : Cancer Survivor
I just got a packet from the Cancer Research Society. It contained gifts, including a lovely shopping bag and a notepad. Of course, it was to make me feel obligated to donate anywhere from 23 to 50 dollars or more that would be magically tripled. I am sure you have received similar sorts of mail.
Maybe it is time to target the medical charities who keep asking for donations in this way.
How about sending back a reply to the charity in the (stamped) envelopes these charities so handily include? Readers might ask for a guarantee that their donation will not go to lab animal research but will go only to fund technologically advanced, ethical alternatives to the use of animals. If that can be guaranteed by return letter, then a donation will be forthcoming.
I just did that on the notepad they "gave" me: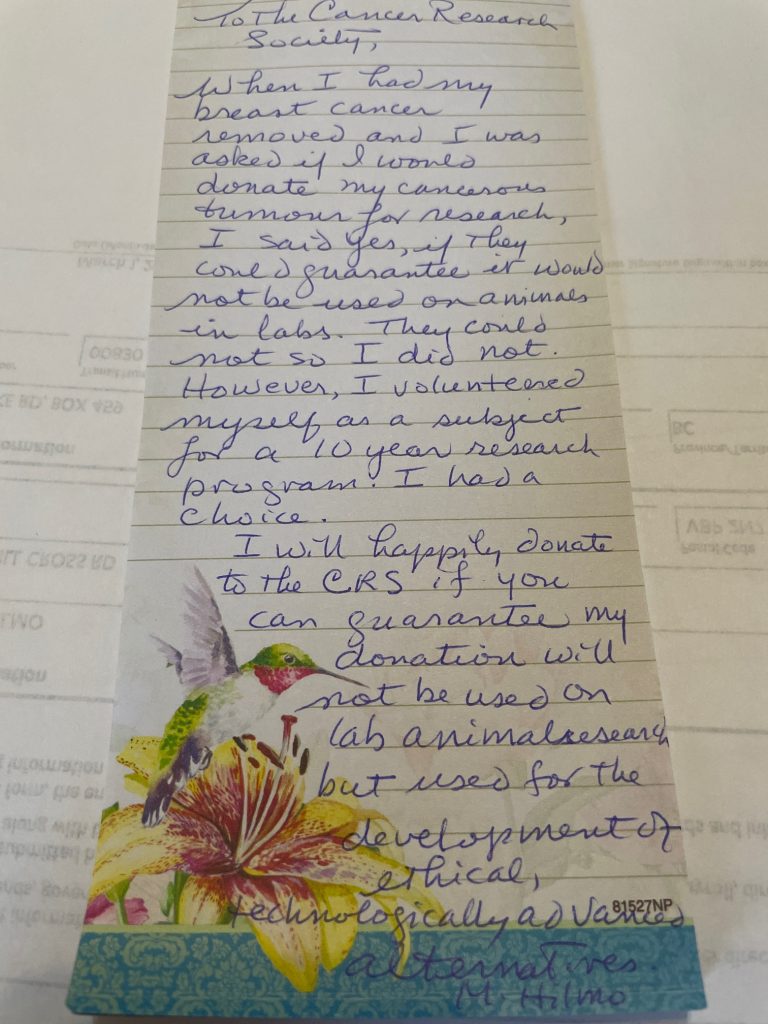 For a list of health related charities that are committed to helping humans without hurting animals, go to ADAV's Humane Charities Site:
https://www.humanecharities.ca/
Thank you!