The Environmental Impacts of Animal Research
Image by Lori Fitzgerald
Today is the last day of World Week for Animals in Labs. We have been doing a post each day with an action you can take to make a difference.
Things really started off a couple of days before the week when ADAV teamed up with TV Outreach to organize the Anti-Vivisection World Protest Vancouver event on April 22, which also happened to be Earth Day.
We are coming full circle now and wanted to round off the week by making our last suggested action to be educating yourself about the environmental impacts of animal research.
The Progressive Non-Animal Research Society (PNARS) has a report coming out about the environmental impact of animal research. Please use the button below to see the executive summary and to visit the page where the full report will be published.

Also, to see a summary of the actions we have sent out this week, please visit the Help Animals in Labs: Petitions and More section of this site: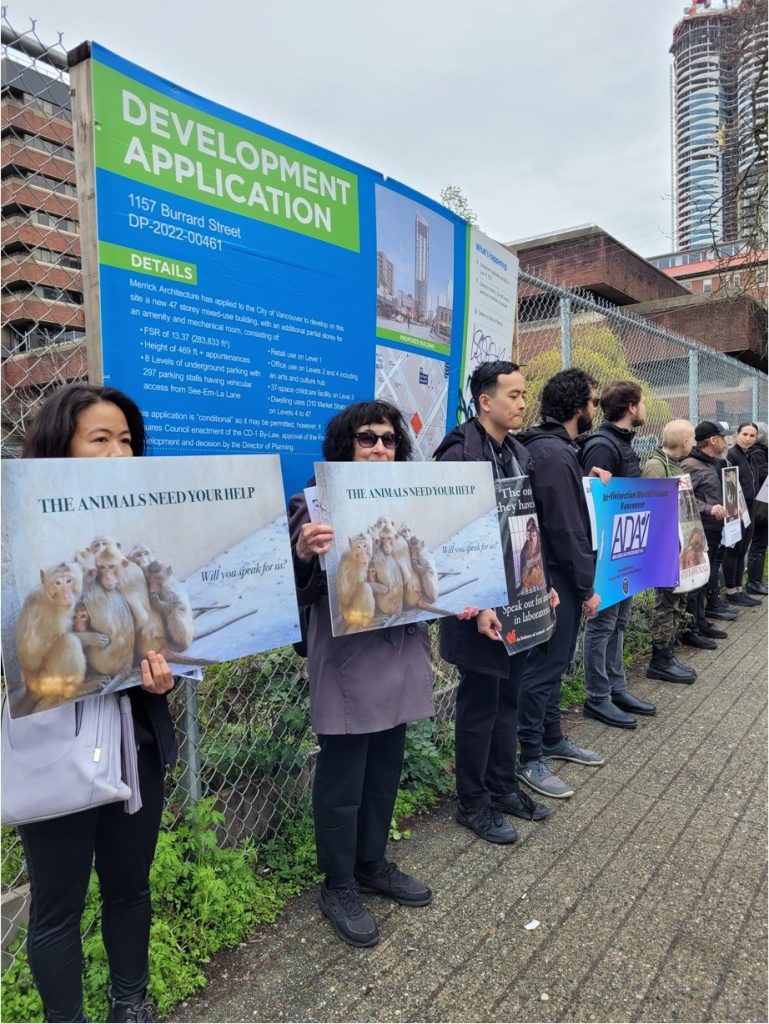 Images by Lori Fitzgerald from our Anti-Vivisection World Day for Animals in Labs Vancouver
April 22, 2023.