U.S. Senate Passes FDA Modernization Act
Cats in Research. Image by SOKO Tierschutz and Cruelty Free International
On September 29, 2022, the Senate voted unanimously to pass the bipartisan FDA Modernization Act that would lift the absolute requirement for animal testing in new drug development.
Renamed the FDA Modernization Act. 2.0 (S. 5002), the bill was introduced by Senators Rand Paul, R-Ky. and Cory Booker, D-N.J., with 10 other cosponsors. Once passed, it will finally allow drug developers the option to submit new drugs for market approval without animal testing.
While the FDA Modernization Act previously was voted favorably out of the House, it must now return to the House for a new vote to reconcile changes made to the bill. This could happen before the end of the year, bringing about a momentous end to FDA's mandated animal testing.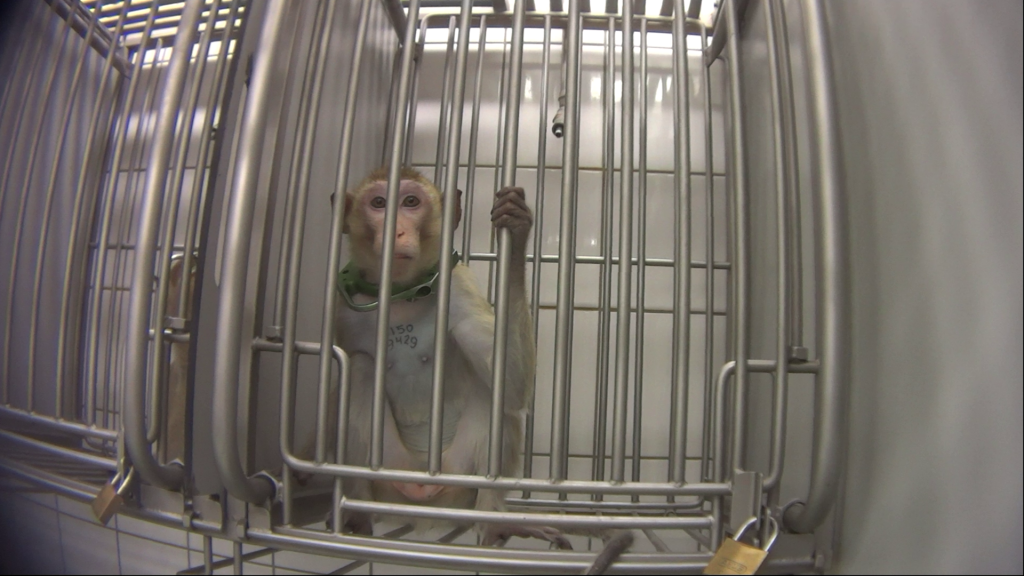 Primate housed alone by SOKO Tierschutz and Cruelty Free International
The updated bill includes a provision, the Reducing Animal Testing Act, that would remove the animal testing requirement for biosimilars, which are medicines very close in structure and function to existing biologic medicines.
Ahead of the bill's passage, Sen. Rand Paul spoke fervently on the Senate floor stating: "The time has come for the law to finally catch up with the science."
Senator Paul noted that the FDA animal testing mandate, which dates back to the 1930s, was passed "twenty years before the first modern blood test, forty years before the modern computer and sixty years before the human genome was mapped."
"Now we have all these tools and so many more to evaluate and ensure the safety of cosmetics and drugs before they reach human trials. Yet the law perversely requires drug developers to test on animals … even when non-animal methods work better."
This critical shift in understanding the need to move away from animal tests has come about because you have joined CAARE in speaking out.
Thank you for writing to your Senators and Representatives in Congress to bring about an end to painful and toxic drug tests on animals. With your support, we are closing in on an historic victory!
---
Article from Citizens for Alternatives to Animal Research and Experimentation (CAARE), https://www.caareusa.org/senate_passes_fda_modernization_act?utm_campaign=fda_passes_senate&utm_medium=email&utm_source=caare