Christmas gifts that support animals
Hello all,
It's that time of year again, as we look for thoughtful gifts for our loved ones. We wanted to let you know about two lovely books that, when sold, send part of their proceeds to Animal Defense and Anti-Vivisection Society, as well as spreading kind messages about animals.
The first is a book you can buy on Amazon called Nina's Song: A story by Lory Fitzgerald with illustrations by Teresa J. Knight.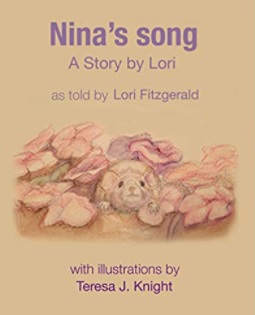 Nina finds a home with kind hearted Lori in a delightful case of mistaken identity. You'll meet them both in this gently illustrated true story.
The second book you can buy on Amazon is called Sanctuary! The animal friendly coloring book by Graham Harrop.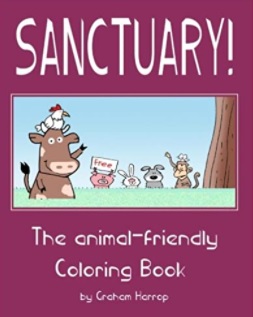 Rescued animals talk about freedom and how very much it means to them. A coloring book for all ages, for all creatures, great or small. It is a whimsical yet poignant book.
Just to give you a sense of the kind of outreach we do, check out the billboard, we have near Burrard Street Bridge in Vancouver: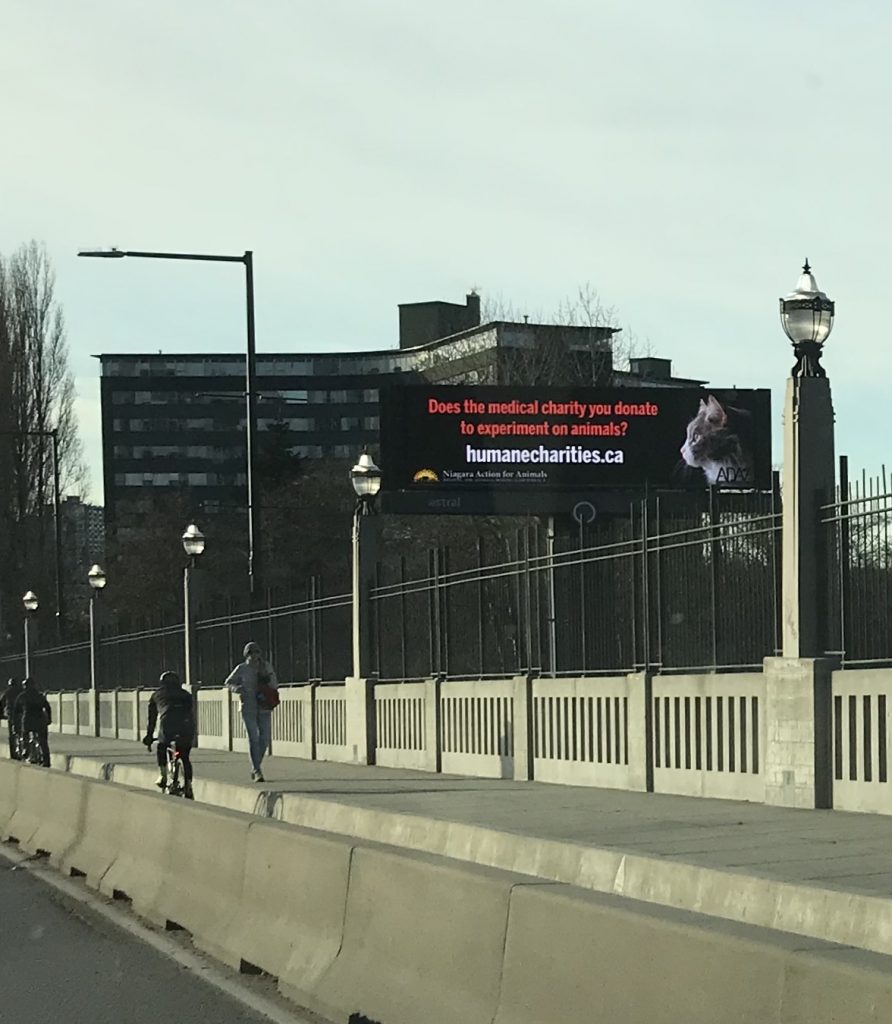 Our humanecharities.com site advertised on the billboard allows people to check to see if a charity they are considering donating to funds animal research and, instead, find those that don't.
Happy Holidays!